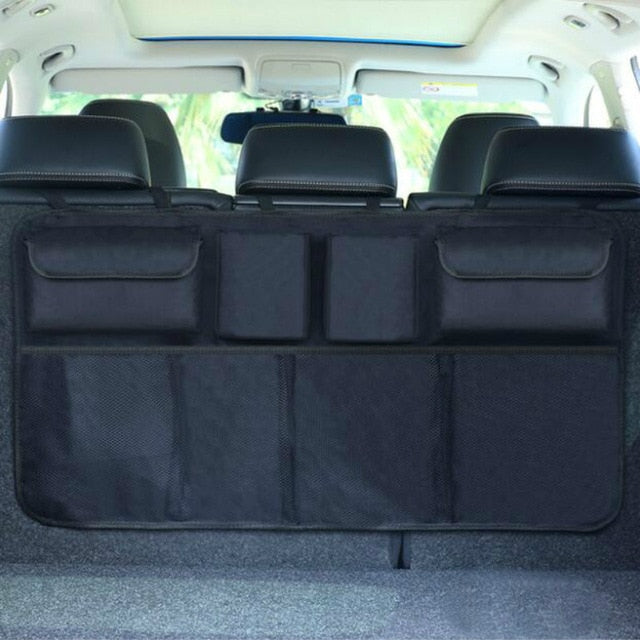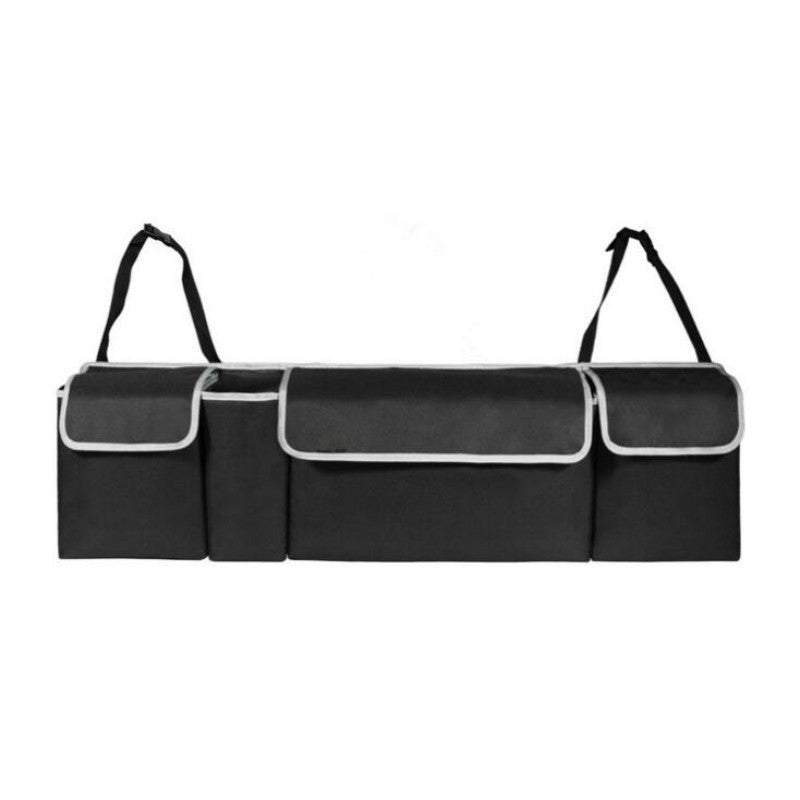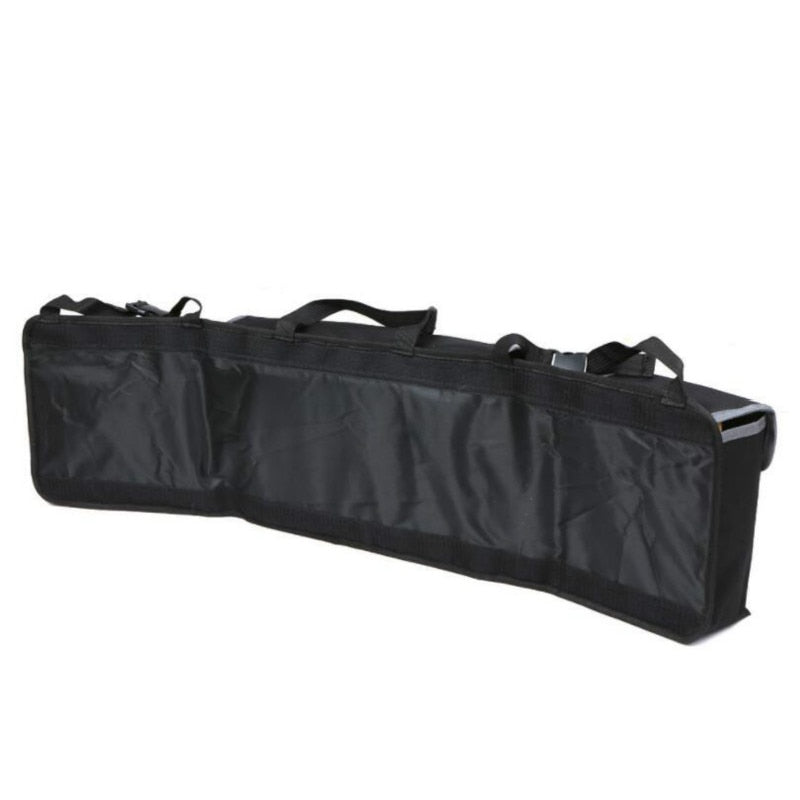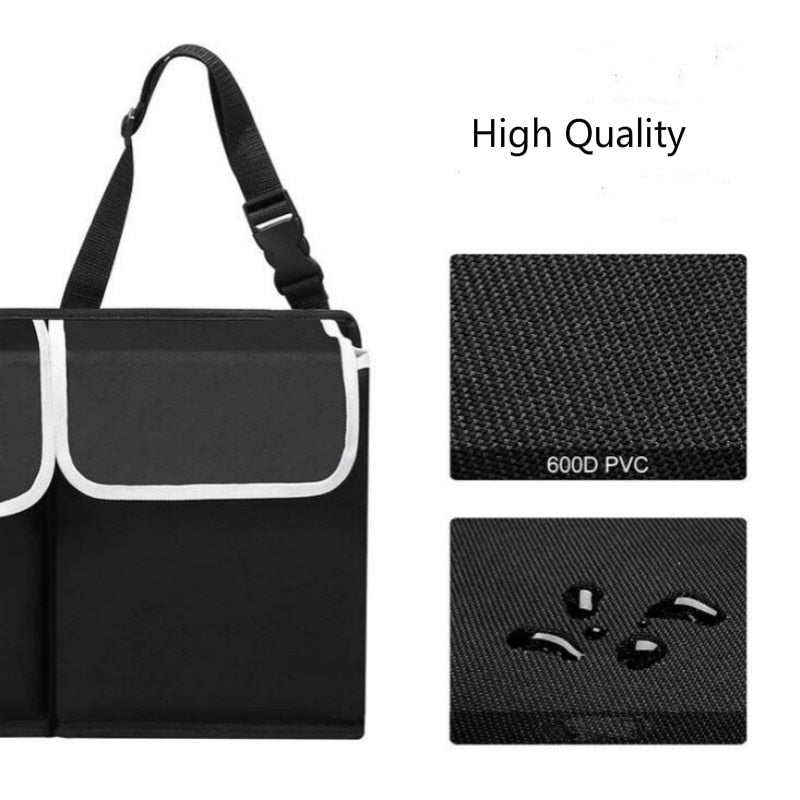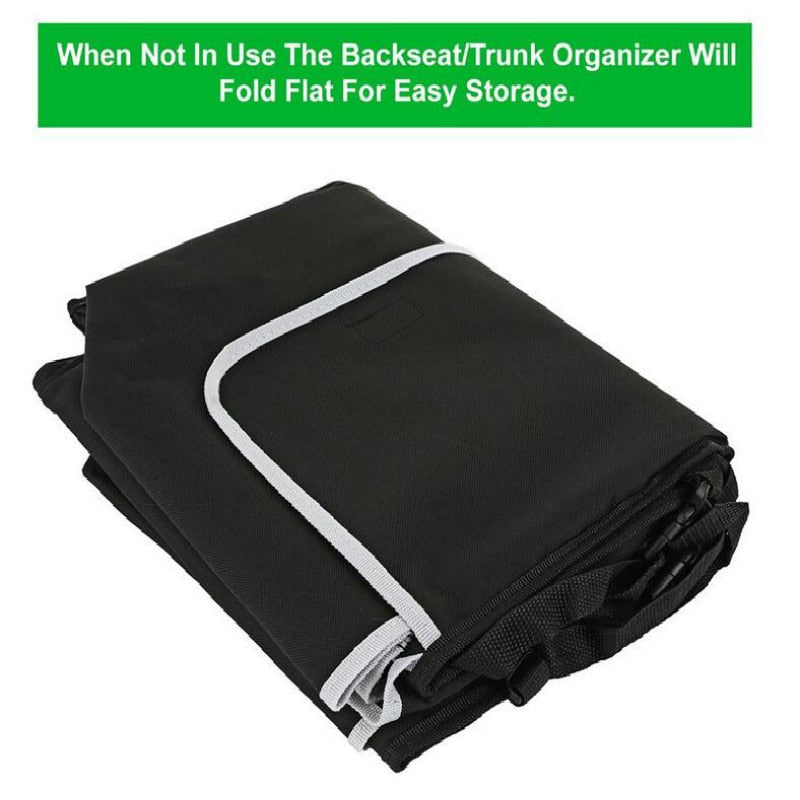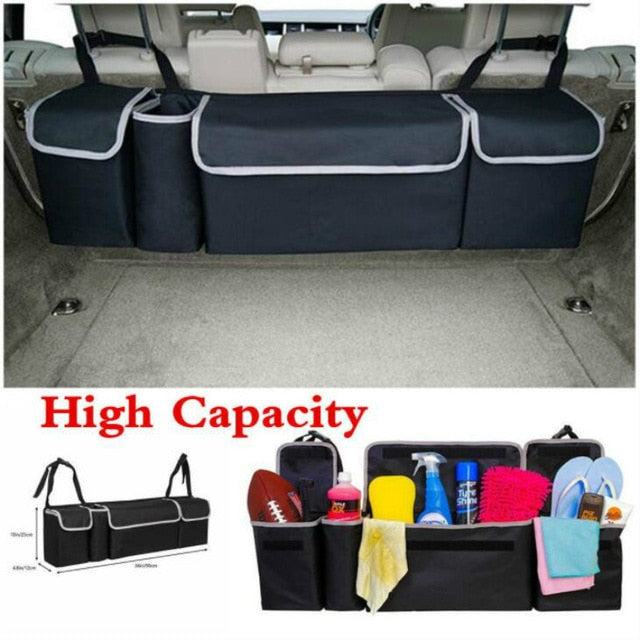 PATENT PENDING NEW RELEASE to help the car lovers in your life organize their trunk this winter! A perfect automotive organizer christmas gift for new drivers or a road trip!

Revolutionary Tie-Down Strap System from DRIVE is solving the headache of loose clutter, plus a collection of other features designed to address trouble areas where other models fail such as flimsy sides and bases that cave in, slipping and sliding bottoms, lack of pockets or unfriendly size adjustment small to large

BONUS: "Strap In" using optional tie downs that hook into your trunk like an SUV cargo net, around your seat backs, or onto your backseat child safety seat anchors so that your belongings stay securely in place. Fill the gap between the seats with your own personal office, cup holder and do it all work caddy!

BENEFITS: To keep it upright & sturdy every panel is reinforced with stiff base plates - 13 total! Front Seat Mode is ideal for the business or solo traveler by fitting securing in the passenger seat, while strapped around seatback so that nothing moves during vehicle braking

FEATURES: Premium Oxford 600D Fabric, 2 Big Front Pockets, Fully Wrapped Ridged Panels Hold Coffee Mugs / Water Bottles, 8 Side Pockets, Folding Compartments to Fit Work Folders, Tablet, Phones, Binders, or in the Truck for Tools, Pet Supplies and More!
Recently Viewed